Description- Released: September 28, 2018
Missing 411 LAW is the most recent book in the blockbuster series about missing people by David Paulides. This work represents another spoke in the wheel of his investigative process. Prior 411 editions have focused on land and water-related missing people, LAW brings disappearances of airliners, private planes, and commercial airliners into the fold. Many of these aircraft have vanished in areas of the world known as "triangles," and others in known geographical clusters long established by the Missing 411 books.
Missing 411 LAW takes
water
, land and air disappearances and delivers an intriguing line of historical data indicating that each of these separate categories is related.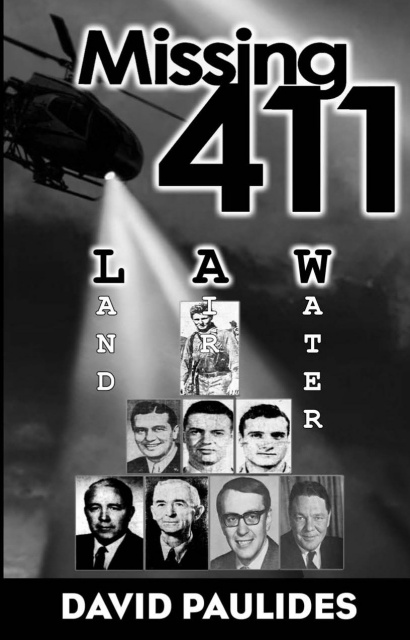 Reviews:
Posted October 2, 2018-Facebook:
Jill Moran- "Got the LAW book yesterday and just got done with it. Excellent read, couldn't put it down. Can't wait for the next one."
Posted November 8, 2018- Facebook
I read it as soon as I got it. I was actually holding my eyes open to get through a few more pages at about 3AM. Just couldn't put it down. More excellent work.
Posted November 7, 2018- Facebook